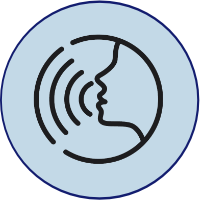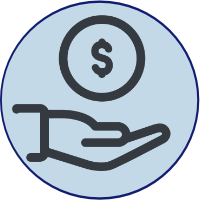 SERVICES PROGRAMS/EVENTS LEARNING. BLOG/BULLETIN GIVING
---
A New Shaare Zion is coming!
We are currently developing a vibrant new website that will highlight our dynamic, engaging congregation. Upon visiting the site, you will notice differences and some sections may be blank or "under construction." With that said, please be assured that all service times and links will remain intact. This also goes for our livestream/zoom events.
This project will evolve over the course of several months and will culminate in a website that is on-trend, interactive and that best promotes all your synagogue has to offer.
---
Green Zone
We are delighted to welcome people back to shul as restrictions continue to loosen. We remain committed to providing you with a warm, inviting, and safe environment.

We ask you to pre-register for in-person services by clicking on the link below.
​​​
If you are registering, it is a commitment to attend.
https://doodle.com/poll/wki2bvwwwmcqhy9m?utm_source=poll&utm_medium=link
Thank you for your continued support.

For our updated Covid Protocols, please Click Here
High Holidays Protocol
As we consider arrangements for our High Holiday services, we want to ensure the health and safety of all congregants. We are thrilled to be able to welcome our membership for in-person services, as we have been able to hold masked, socially distanced, and safe services over the past few months. The following protocols for the High Holidays, which comply with government guidelines, will be observed:

1.The maximum number of people in the building remains at 250.
2.Two services will be held, one in the Main Sanctuary and an Auxiliary Service in The Amiel Center (Solomon Schechter building at 4940 Macdonald).
3. You must provide proof that you have been fully vaccinated, to be emailed to office@shaarezion.org before the holidays. For this reason, unfortunately, children under 12 years of age will not be allowed to attend any services.
4. You will receive a short survey by email in the first week of August. Please complete it, so that we may gauge how many people want to attend services in person.
5. We will accommodate as many people as possible across the five services between Rosh Hashanah and Yom Kippur (as per government guidelines at the time).
6. For those of you not attending in person, live streaming of Main Sanctuary services will be available. We are also in the process of discussing a number of options for outdoor events, where those who could not attend in person will be able to take part in High Holiday celebrations, the details of which will be confirmed soon.

Please note that these protocols are subject to change, based upon government guidelines and restrictions.

David Budman & Suzanne Grant
Co-Presidents
We are pleased to announce the High Holiday clergy for 2021/5782.
MAIN SANCTUARY
Rabbi Howard Markose
Cantor Adam Stotland
Reverend Asher Tannenbaum
Shaare Zion choir under the direction of Shimon Radu

AUXILARY SERVICE IN THE AMIEL CENTRE
Rabbi Schachar Orenstein
Cantor Betzalel Racovsky
Rabbi Dr. Howard M. Markose

Rabbi Howard Markose
To Congregations Shaare Zion and Beth-El: I am so excited to be joining you for the month of Tishrei, 5782 as your rabbi and teacher. I enjoyed my experience two High Holidays ago with the Beth-El community and look forward to a reunion with them and to meeting the members of Shaare Zion.
Allow me to tell you a little bit about myself. I was born and raised in Minneapolis, Minnesota. I studied Hebrew and Psychology at the University of Minnesota, earning my B.A. in 1979. I received my rabbinical ordination from the Jewish Theological Seminary of America (Conservative), and with my wife, Dr. Judy Markose, moved to Toronto, Canada in 1984 to work with the Jewish community, where I served as rabbi at Adath Israel Congregation and Shaar Shalom over a ten year period.
In 1994, Judy and I, along with our three sons, realized our dream of moving to Jerusalem, Israel. I am currently a teacher of Bible at the Pardes Institute of Jewish Studies in Jerusalem, The Jewish Theological Seminary of America, Hebrew Union College and the Academy of Jewish Religion. I also conduct Bar/Bat Mitzvah ceremonies for families visiting from North America.
I have a PhD in Bible from Bar Ilan University, Israel. My topic: Metaphor in the Book of Numbers.
I live in Jerusalem with Judy, our three sons and daughter (Israeli born!), and we are blessed with four grandchildren.
Rabbi Schachar Orenstein
Rabbi Schachar Orenstein
Rabbi Schachar Orenstein served as Assistant Rabbi at Congregation Shaar Hashomayim and as Rabbi of the Spanish & Portuguese Synagogue of Montreal. He is currently the Co-Executive Director of Aleph Canada. He co-founded Teva Quebec, Quebec's first Jewish Environmental Organization.
Rabbi Orenstein will be running the auxiliary service
Cantor Betz Racovsky
Cantor Betz Racovsky
I live in kibbutz Tirat Tzvi in Beit Sean Valley, and I am the father of five children. I am a software engineering but singing is my passion.
I have served in congregations across the globe including South Africa, Venezuela, UK, USA, Canada and Israel.
I am happy to be with the amazing SZ family for the 3rd time.
Mon, 2 August 2021
24 Av 5781
Weekly Learning
Mishna Mondays - Pirkei Avot with Cantor Stotland 9:00am - 9:30am
Mon, 2 August 2021 24 Av 5781